Let's break a GUINNESS WORLD RECORDS™ title!
Join us, at Anther distillery in North Geelong, on Sunday the 22nd of November with Gintonica and more than 60 other gin distilleries and gin-centric bars across the country, attempting to break GUINNESS WORLD RECORDS™.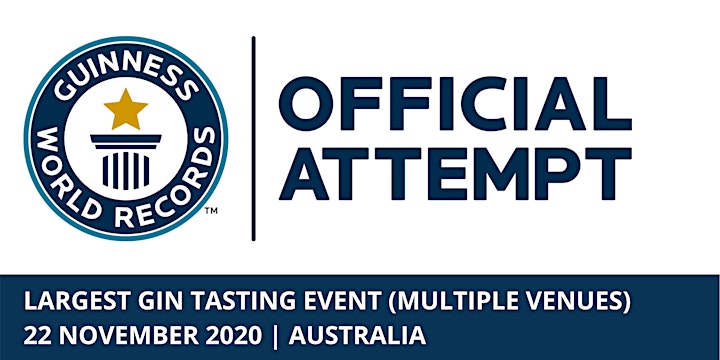 Be part of the inaugural Gin Ashes and help knock the current world record holders – the Poms – off their perch!
Enjoy an afternoon of gin tasting and entertainment at the newly opened Anther Distillery including:
A curated tasting of three Anther Gins with one of our team

A selection of StrangeLove tonics

Unique commemorative Spanish style 'Copa de Balon' gin glass

An official GUINNESS WORLD RECORDS™ certificate of participation

A 30% discount off a Gintonica order
Shine a light on the Australian gin industry and BOOK NOW.
Current record: 796 held in the UK
Target record: 2,000
Click the link below to secure your place in history!
https://www.eventbrite.com.au/e/gintonica-ginormous-gin-tasting-anther-distillery-tickets-123297350695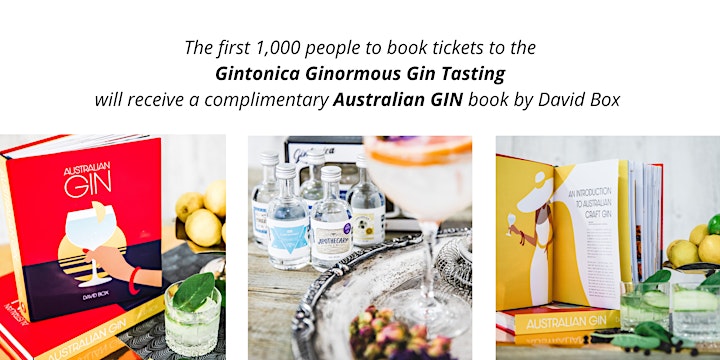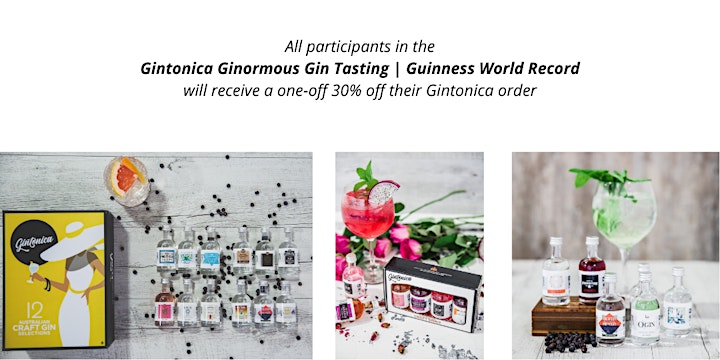 You must be 18 or over to attend this event.
COVID considerations: Capacities are based on Stage 3 restrictions and the assumption that Victoria Stage 4 lockdown will have ceased by the event date. Contingencies have been prepared to accommodate all situations and communications will be ongoing to manage the COVID-19 situation. Should the COVID-19 restrictions in your area cause your event to be cancelled, a full refund will be issued.
Introducing our newest bottled cocktail, the Corpse Reviver No. Blue!
Let's be serious, the Corpse Reviver No.Blue is a whole lotta' fun!
This cocktail was created by good friend and mentor Jacob Briars.  When classic cocktail bars got too serious, he created something to make people smile, because the most important thing is always, and always will be, the customer. 
The classic Corpse Reviver No. 2 was created by Harry Craddock and first appears in the 1930 Edition of our favourite Savoy Cocktail Book in a section called 'Reviver Cocktails'.  Reviver cocktails were designed to be drunk before 11am or "…whenever steam and energy are needed".  This is a glorious combination of liqueur, vermouth, spirit and citrus, a style that existed during the 1920s. The flavours are all clearly defined and at the same time beautifully mixed.  A truly great classic drink, and as Harry Craddock said "…four of these, taken in succession, will un-revive the corpse again."
The Corpse Reviver No. Blue was created in New Zealand to fight back against bartenders who believed that history was more important than hospitality. I was Jacob's partner in crime when this cocktail made the jump from New Zealand to global fame at Tales of the Cocktail in New Orleans 2009.  Jacob and I were presenting a seminar on Molecular Mixology, and to confuse and delight the audience, we served the Corpse Reviver as both the number 2, and the number blue.  We asked the audience to pick the difference between the two cocktails.  Overwhelmingly, the Blue was considered sweeter than the classic.  It wasn't.  Both drinks were identical except for colour.
The perception of the drinker is everything 😊.
When we learned that our friends at Marionette had re-formulated their spectacular Orange Curacao as a Blue Curacao with the addition of colour and mandarin, we had to bottle up a cocktail that is both a classic, a favourite, blue, and a cultural institution.
The Corpse Reviver No. Blue has become famous among good bartenders everywhere as a way to celebrate fun and passion over history and correctness, and to remind us all that the customer's smile is the most important garnish any cocktail can have.